We have learned why the TIEFIX tying system is the most convenient, ecological and fast to apply on the market. But what if we need also durable elastic ties which grow wider and adapt year-by-year to the plant's growth? Here they are!

e
AGRIFLEX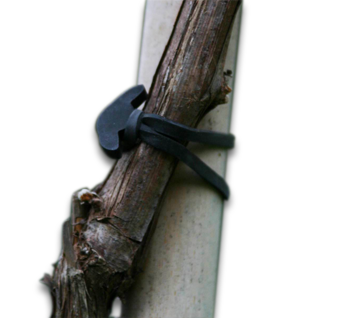 BANDOFIX – The brand new durable rubber anchor-bands are reusable and UV-protected; they perfectly adapt to the plant's growth and are quickly applied or removed without knots. The perfect elastic tie: fast, durable and inexpensive.
According to a study of the Istituto Sperimentale per la Meccanizzazione Agricola (CNR), published in "Informatore Agrario" n. 40/2007, with BANDOFIX the total tying costs per unit (material + labor) are 40% lower compared to PVC tube.
And application time is much shorter.
Feel free to request a copy of such study, which features all tying techniques: durable, degradable, elastic.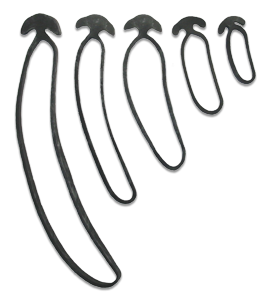 BANDOFIX anchor bands are available in several lenghts, from 3 to 16 cm.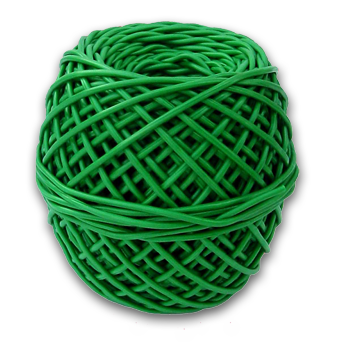 AGRIFLEX – The popular and traditional soft elastic tube, also known as macaron or scoubidou, for knotted ties. Perfect when you need longer ties (for large trunks, poles, etc.) and/or very long duration. Available in balls (with or without carrying net), skeins, pre-cut lengths, in various qualities. Nowadays it has been topped by BANDOFIX, in terms of technology, cost and eco-friendliness; however, it is still a popular elastic tie.